Press and Awards
Thanks for the shout out! The Lost Girls have been featured in following networks, publications and websites:
Fox and Friends Weekend
May 16, 2010
Many of us have had this sensation, feeling lost, not sure what to do with our lives. Well, three friends decided they would do something about that feeling. They quit their jobs, ditched their boyfriends, and left to travel the world for a year.
Better TV 
January 2011
Leaving their jobs, friends, and families behind, The Lost Girls interview with BetterTV about the year long travel to pursue their passion.
FOX Tampa Bay 
May 28, 2010
The "Sex and the City" sequel has women everywhere eye their dusty luggage and long for a vacation with the girls. Amanda Pressner, co-author of the travel memoir The Lost Girls: Three Friends. Four Continents. One Unconventional Detour Around the World, made the journey to Good Day to talk about the book and how to take enriching trips on the cheap.
USA Today "The Lost Girls of New York Learn to Embrace the Journey"
May 11, 2010
"The Lost Girls" of Manhattan don't look lost, at least over after-work drinks at a rooftop bar overlooking Lincoln Center. But four years ago, Jennifer Baggett, Holly Corbett and Amanda Pressner — all facing their 28th birthdays, all climbing career ladders — quit their jobs, left boyfriends behind and traveled the world for a year.
USA Today "May Books Preview"
April 29, 2010
Facing their 28th birthdays, three New Yorkers put their careers on hold for a year to embark on a round-the-world adventure.
The New York Post "Required Reading"
May 9, 2010
Volunteering at a Kenya school, shooting blowguns in the Amazon, hiking through Vietnam. Sound like a long way from Columbus Avenue? It doesn't really matter when you're with your twenty-something BFFs and have taken a year off from your high-powered Manhattan media jobs to see the world.
LA Times
May 2010
Three friends, all about to turn 28, decide to up and leave their fledgling media careers in New York City and take a yearlong trip around the world. Sixty thousand miles later, what do you know, New York is still there and Jennifer, Holly and Amanda have had the adventure of their lives.
The Boston Herald 
June 23, 2010
As an editor and internship coordinator for both Self and Shape magazines, Amanda Pressner noticed a disturbing trend among the pile of resumes clogging her desk. Students weren't just competing for the right to earn a marquee company name for their resume – in some cases, they were vying for their fifth or sixth high-profile internship. The problem? At least in this select group of overachievers, no one even thinks about the possibility of taking one summer off to recharge their creative batteries anymore.
Variety
September 21, 2010
Bruckheimer TV and Warner Bros. TV have received a put pilot order from ABC for a project inspired by the book "The Lost Girls: Three Friends. Four Continents. One Unconventional Detour Around the World." The femmes who penned the book, published in May by HarperCollins, maintain the LostGirlsWorld blog, which may also provide some fodder for the series.
Shape Magazine "A Round-the-World Detour"
June 2010
One woman discovered the liberating power of taking a risk. When I was 9, my parents decided that our family of four would skip all the warm weather traditions- pools, parties, backyard barbecues, and sleepaway camp- and spend the summer….
Budget Travel- Girlfriend Getaway
May 2010
The Lost Girls are accustomed to rubbing elbows with wild things in the concrete jungle they call home (a.k.a. New York City), but they weren't prepared to have monkeys on their back when they visited Monkey Island Preserve in the Peruvian rain forest.
Glamour
May 21, 2010
On Tuesday night, I went to a book launch party to see Holly, one of my writer friends. She wrote a travel memoir with two of her girlfriends, Amanda and Jen, called The Lost Girls: Three Friends. Four Continents. One Unconventional Detour Around the World. (I'm reading the book right now and it's giving me a major travel bug!)
Huffington Post
May 14, 2010
When we made the decision to leave our careers, apartments and relationships in New York City to take the yearlong, 60,000-mile journey around the planet that we chronicle in our book "Lost Girls," we had just two objectives in mind: To take a serious departure from the beaten track we'd been marching along, and to experience as much of the world as our own comfort zones (and $30 a day budget) would allow.
Lifetime- mylifetime.com
May 12, 2010
If you think that places like Africa, India and Indonesia are too far out of reach, think again. Our friends Jennifer Baggett, Holly C. Corbett and Amanda Pressner traveled to all those places and more when they quit their jobs back in 2006 and made a pact to circle the world together.
National Geographic Intelligent Travel
July 2010
In 2005, Jennifer Baggett, Holly C. Corbett, and Amanda Pressner were living the dream in New York City when, faced with sudden doubts about the permanence of their high-pressure media jobs (not to mention impending milestone birthdays), they decided to do what most travelers only dream about: Cut and run.
Publisher's Weekly Online
May 17, 2010
Friends Pressner, Baggett, and Corbett were all busy climbing the corporate ladder of Manhattan media when they realized that, in their late twenties, they weren't sure they wanted the golden handcuffs of New York success.
Racked
May 18, 2010
What happens in your late 20s when you have a glamorous life, a great boyfriend, the best friends in the world, a high-powered, high-profile job, and a growing sense of discontent—or, at least, an inkling that there's more to life than being fabulous?
The Frisky
May 15, 2010
Jennifer Baggett, Holly Corbet, and Amanda Pressner—aka "The Lost Girls"—were just typical 20-something New York City gals. Until four years ago, they made a life-changing decision to leave their media jobs, apartments, and boyfriends behind to embark on a 60,000 mile, year-long sojourn around the world.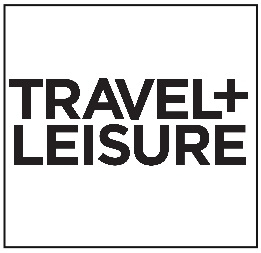 TravelandLeisure.com "Why We Envy The Lost Girls"
June 3, 2010
Here at T+L, we're fortunate enough to have the world's most fascinating destinations on our radar at all times—but we still have to come back to reality, and our desks, eventually. So when I received a copy of The Lost Girls: Three Friends, Four Continents, One Conventional Detour Around the World recently, it felt a little eerie.
Worldhum
May 27, 2010
The three "Lost Girls"—Amanda Pressner, Holly C. Corbett and Jennifer Baggett—hit a travel trifecta. A few years ago, while they were all in their mid-20s, they dropped out of the rat race and traveled the world.
Redbook
August 2010
As crowds flock to the opening of the film adaptation of Elizabeth Gilbert's Eat, Pray, Love this weekend, no doubt many will be inspired to make big changes in their lives. That's just what happened when Amanda Pressner and her friends Holly Corbett and Jennifer Baggett read Gilbert's best-selling book.
AOL Travel 
September 2010
Thousands of miles from their hectic Manhattan cubicles and whirlwind New York lives, where the thundering Iguazú Falls roar across the border between Argentina and Brazil, three friends were struck with a life-changing thought: "Was the road most frequently traveled the one that we wanted to follow?"
Budget Travel
September 2010
Three friends—Jennifer, Holly, and Amanda—did just that. Known as the Lost Girls, these ladies gave up their media jobs in New York City and vowed to "get lost" with each other in a year spent traversing the globe.
Peter Greenberg Radio
November 14, 2007
Amanda Pressner, Holly Corbett, and Jen Baggett, aka "The Lost Girls" were 20-somethings living in New York when they quit their jobs to travel around the world. Check out this interview from Peter Greenberg Worldwide Radio.
*******************************************************************
Awards and Honors
The Lost Girls have been recognized as winners or finalists in the following blog and website competitions
¤ 2007 Travvies Award; "Best Group Written Travel Blog" (Winner)
¤ 2008 Weblog Awards (Finalist)
¤ 2007 Blogger's Choice Awards (Finalist)
*******************************************************************
Additional Love for The Lost Girls

The UK Guardian Newspaper
Redbook.com
Vagablogging.com
Backpackers.com
Brave New Traveler
***
Interested in writing a story on The Lost Girls or having us speak for your book club or organization? To make arrangements, please contact our publicity team at publicity@gmail.com. Or, feel free to reach out to us directly at lostgirlsworld@gmail.com.
Or, want us to write for your publication? Holly Corbett, Amanda Pressner and Jennifer Baggett are all experienced national magazine and newspaper journalists, and we love writing stories on everything from travel and girlfriend's getaways to lifestyle and women's interest pieces. To check out our clips, click on the links below: