Posts Tagged 'tattoo removal'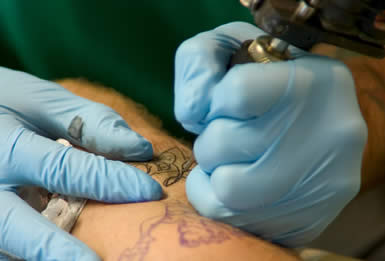 On a whim in Thailand at age 16, Lost Girl Kate Burggraf inked up her ankle and back two tattoos. At the time it was a cool idea, but now a few years later when she's applying for overseas jobs, Kate realized that her ink is not-so-sweet after all. In the eyes of prospective employers ink can tip...
March 1st, 2010 |
Featured
,
Quitting & Career Management
,
Working Abroad
|
Read More
Meet the Lost Girls!


We're three New Yorkers who ditched our media jobs to embark on a yearlong, round-the-world journey in search of adventure and inspiration. To find out what prompted us to leave everything familiar behind, click here
Plan Your Own Lost Girls Getaway!

Want the inside scoop on planning your first LG adventure abroad?

Check out

The Lost Girls Ultimate Guide to First Time Travel

to get info on the hottest first-time traveler destinations, tips on saving for your getaway, advice on booking flights, what-to-pack info, how to stay connected and more.

Stop dreaming - start planning!
Get Travel Insurance (Evem more important than your luggage–we promise!)

Travel Insurance.

Simple & Flexible.
Hotel Information

Dubai.com Dubai Hotels

Dubai.com offers the best range of hotels in Dubai at great rates up to 75% off.

Prague Hotels

Prague.com offers a large selection of hotels in Prague at exclusive discount rates.

Malaga Hotels

Visit Malaga.com to find the best travel deals to Spain and the top hotels in Malaga and discount prices.